imat-uve has many years of experience and expertise in the area of testing textiles. Using abrasion and rubbing tests, fastness to light and aging tests, we offer manufacturers or processors information on the suitability of textiles.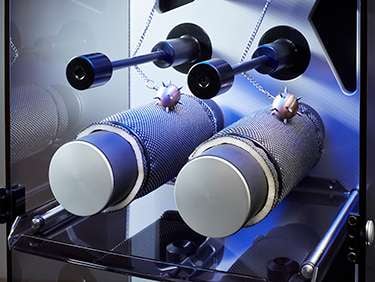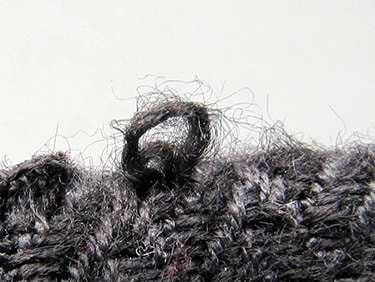 Located near various colleges, imat-uve regularly hosts research projects on customer specific issues. We work for instance on improving textiles for automotive seat covers with regards their reaction to soiling or seating comfort and seating climate. This also creates innovative solutions to problems for test procedures and equipment, such as Mace Snag or Martindale.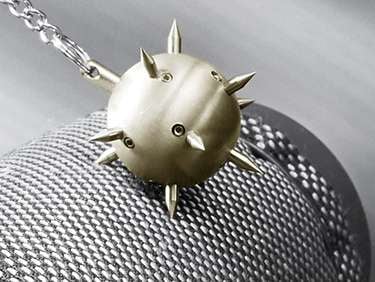 For further details, please see service specifications.
Test for determination of fabrics with the Hohenstein skin model according to DIN EN ISO 11092
The Hohenstein skin model is a test equipment that simulates the human skin's heat dissipation and transpiration according to the test standard DIN EN ISO 11092. This allows an objective measurement and assessment of textile fabrics' thermic comfort (webbing and knitting). The test set-up consists of a climate cabinet, where a permeable metal plate will be electrically heated up to a skin temperature and moistened with water. The temperature, humidity and blast/air movement of the climate cabinet is adjustable.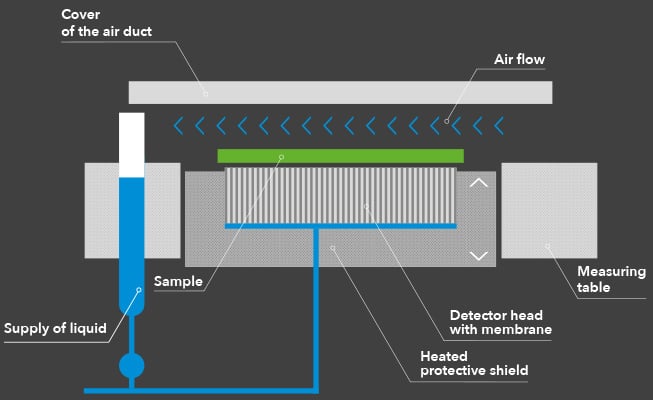 The results of the measurement with the skin model deliver characteristic data over heat isolation, steam flow resistance, sweat transport, sweat buffering and drying time. These data mark the thermophysiological quality of the fabrics.
The Hohenstein skin model tests apply mainly to the apparel and automotive industries.
imat-uve carries out the test according to DIN EN ISO 11092 which is part of many OEMs` product specification catalogues, especially on seating covers in order to measure the seating comfort of the textile. Through many years of experience in the area of textile tests and through own research projects in this field, imat-uve acquires an extensive knowledge to judge textile seating covers in climate comfort objectively.
The skin model is also applied to develop the fabrics in order to improve the climate comfort of car seats. Generally, an optimized seat climate comfort leads to energy saving (less cooling) and less weight (less parts, lighter construction). Furthermore, an optimal seating climate adds to the well-being of the passengers at a high outdoor temperature or longer car journeys.
I will gladly answer any questions

CARMEN PELTERS
Phone +49 (0) 2161 6865-159
DO YOU HAVE FURTHER QUESTIONS?
FOR FURTHER DETAILS SEE LIST OF SERVICES
Here you will find all test methods, standards and test plans with which we can handle your individual orders.