imat-uve has established itself as a competent partner in matters of component testing as well as module and component safeguarding. All international motor vehicle manufacturers and renowned system-suppliers on tier 1 and tier 2 level rely on our qualified support in their tests and the compilation and processing of project, cost and time schedules as well as the handling of components.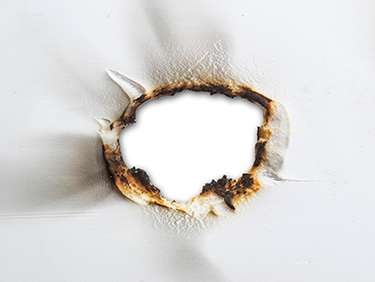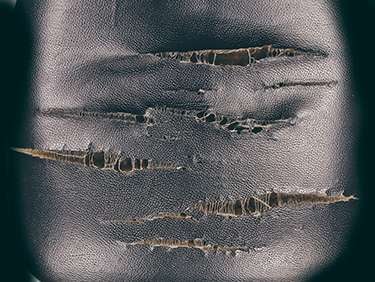 We process
interior parts and modules
(seats, cockpits, instrument panels, door panels, decor trim, carpet systems and headliners, heat shields) as well as body component groups, structure components and attachments. These include life span testing under artificial climate such as climate tests, climate change tests,
sun simulations
and
corrosion tests
, but we also focus our checks on the stress under
outdoor exposure
. We also conduct safety tests such as burn tests.
Our customers and our own development engineers focus on fuel experiments and media resistance, sunscreen resistance as well as soiling and detergent resistance. Our competence in the
emission
, fogging and component odor sectors is much appreciated by our customers and rounds off our range of offers.
Continuous function tests for moving components and tests in boarding and exiting the vehicle, together with seat climate comfort tests, are further aspects of component testing as well as module and component safeguarding.
For further details, please see
service specifications
.
Flammability/ Burn Test
For product safety, knowledge about the flammability or burning behavior of the materials used is crucial and required by law. imat-uve provides support here with the necessary burning tests, e.g. for interior fittings.
Mechanical Testing
Various tests examine mechanical impacts on materials and determine specific properties. imat-uve has a large range of established tensile, impact and bending tests, as well as shock and vibration tests according to DIN norms. Furthermore we offer durability tests using robots, which record the mechanical strain during a material's specific service life. The identified data allow us to compare materials as far as their intended use is concerned and help manufacturers to plan the intended service life.
Surface durability
imat-uve examines surface stability using cutting and scratching tests or abrasion tests as well as color and luster measurements. When testing stability we focus in particular on lacquered surfaces, which are frequently used for interior car design. User impacts put stresses on surfaces in many ways.
Chemical resistance
We test materials according to standard requirements, ascertaining their consistency against solid and liquid mediums and chemicals, such as lotions and cleaning agents. This includes tests for changes in chemical features, weight, changes in volume; reaction to swelling as well as changes in color and density.
Safety tests
The "Point of no return" describes the moment at which an accident can no longer be prevented, but whereby the consequences of the accident can be kept at a minimum with suitable measures of passive safety. For this purpose, the engineers at imat-uve conduct safeguarding tests with the objective of protecting the passengers in accordance with statutory requirements currently applicable worldwide. imat-uve operates various climate chambers, e.g. for airbag status tests. The protection of the functionality of airbags occurs under extreme temperatures. Shooting tests can also be conducted simultaneously due to the multitude of ignition channels. imat-uve furthermore provides for the testing of other relevant components of active protective systems for passive safety such as belt tensioning devices, active headrests, active roll bars, battery separation or rising bonnet. Improvement measures are subsequently integrated into the development process.
Component surveying
We determine the true component geometry with the aid of photogrammetry, which is not possible with traditional measuring devices such as foil strain gauges, displacement transducers, vibrometers etc. We hereby revert to GOM measurement systems to determine results for static and dynamic tests for strength analyses, vibration analyses, fatigue strength investigations and crash tests.

We furthermore perform investigations in connection with environmental simulations, abuse analyses, gap dimension changes, flushness changes, verification and optimization of simulations, deformation measurements on components, relative displacement, load and ageing tests.

3D measurements are required as components display non-linear deformation characteristics. Our measuring systems utilize the CAD data for transformations, direct[nbsp]comparisons and visualizations.
Damage analysis
Damage analyses illustrate differences between the characteristics and requirement profile of a structural element, which allows conclusions to the operational behavior of the component and the initiation of respective remedies.

Special attention must be paid to the development of respective preventive measures. Our engineers will conduct damage analyses and special examinations for you and document the results and solutions in professional opinions.

We hereby utilize instrumentally analytical methods as well as methods for the error pattern recreation and function failure simulation. Potentially, this could be a matter of distortion, shrinkage, load determination as well as the determination of fiber orientation, adverse injection points, insufficient seams, de-lamination etc. Our engineers generally treat the analysis of your component damage and malfunction as a cause investigation and prevention!
I will gladly answer any questions
CARMEN PELTERS
Phone +49 (0) 2161 6865-159
DO YOU HAVE FURTHER QUESTIONS?
FOR MORE DETAILS, REFER TO THE LIST OF SERVICES
Here you find all test methods, standards and test specifications with which we are able to process your individual orders.